And the only reason I even watch this saeguk is for Yoo Ah In's interaction with Shin Se Kyung. The rest of it I just fast forward through. I think it has way too many characters, with way too many historical references, that as a non-Korean citizen, I do not understand. But man is Shin Se Kyung gorgeous. I love seeing Yoo Ah In act, so I'm so down for him in another Joseon era production. Loved him in Jang Ok Jung, and at least here he's not King yet. But wow, 50 episodes, and it's only beginning. I don't know about this period in Korean history (and familiar with very little else, actually) so it's a mystery to me. Anything can happen as far as I'm concerned.
So Minami kun no Koibito either started airing in Japan right now, or they're just getting to subbing it. Either way, the episodes are inaccessible. I've only seen episode 1, and it has some promise, albeit full of inexperienced acting and stunted performances. I really hope it gets better because the plot is so curious and has potential to be exciting. I really don't like how the male lead looks and acts, but the female lead has enough spunk and cuteness to get me over this hump.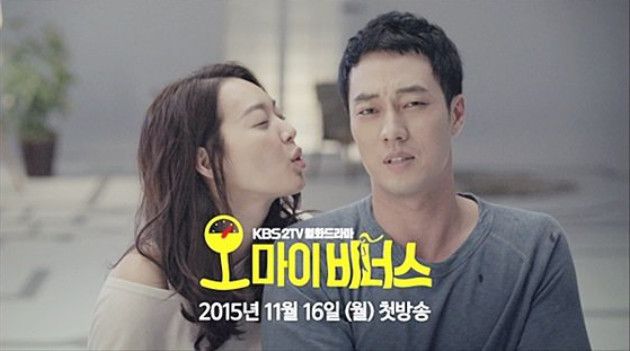 I think I lost my shit when I heard these two were teaming up. I didn't even consider the idea of this pair, but when I heard it, it felt like magic. Cuz, come on! I love these two individually. Shin Min Ah is super gorgeous and charming, and So Ji Sub is freaking hot to look at, lol. I'm so excited about this new drama. It's airing soon and I'm drooling just thinking about it. Because they are such big names and have a huge following, this drama may end up like others, where it loses plot points, direction, and just ends up trying too hard. Then it results in disappointment and frustration. But, who knows, it could be a total success and a delight. Anxious to find out!